Organise your event with us
Our Paradeplatz location in Zurich is an exceptional event location, boasting a captivating blend of architectural grandeur and bustling city life. With its vibrant atmosphere, strategic central position, and Trust Square's unique innovation community, it provides the perfect backdrop for unforgettable meetings, events, and workshops.
Trust Square Seefeld at Lake Zurich stands as a truly breathtaking event location. Our venues, with stunning views of the lake's shores, provide an enchanting ambiance for unforgettable occasions, making it the perfect choice for your event.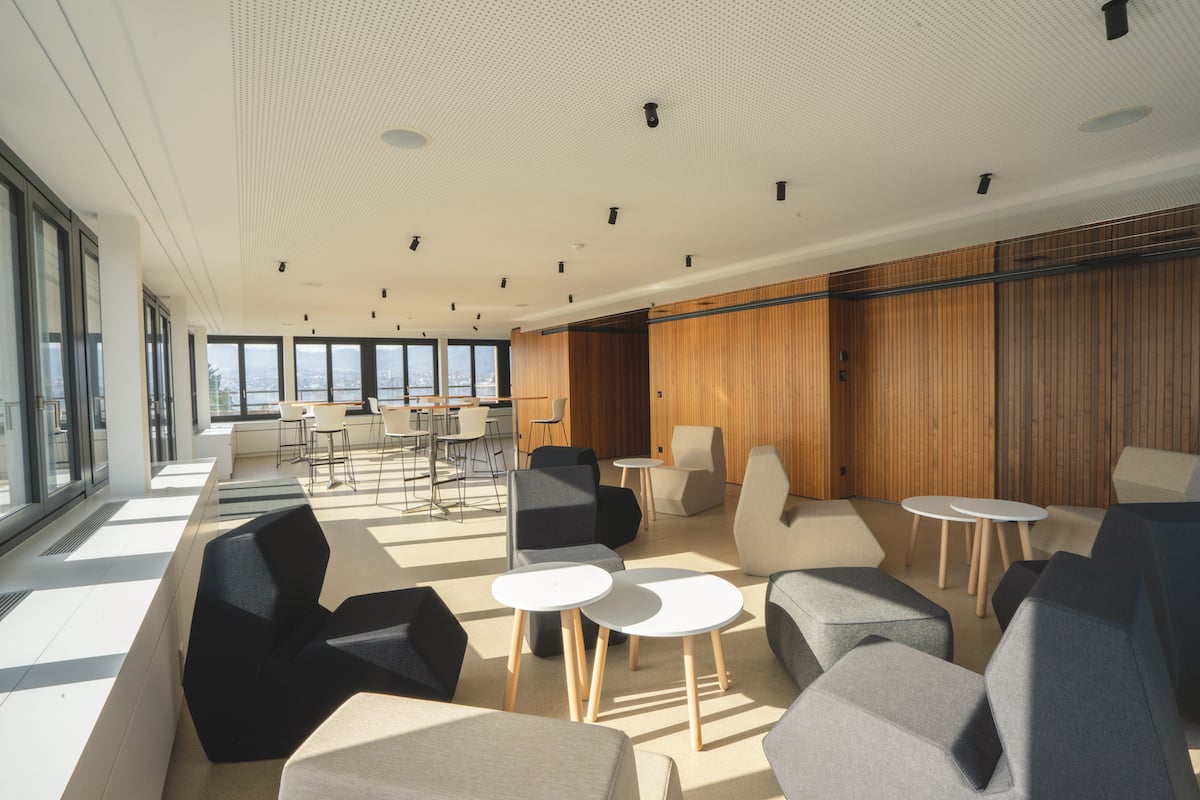 Sixth Floor Seefeldloft
Up to 60 people
Whether you want to brainstorm, team-build, or work on a project, this place is for you. It's ideal for summer aperitifs on the rooftop terrace with breathtaking views. Accommodating up to 60 people indoors and 40 on the terrace, it promises memorable and exciting gatherings.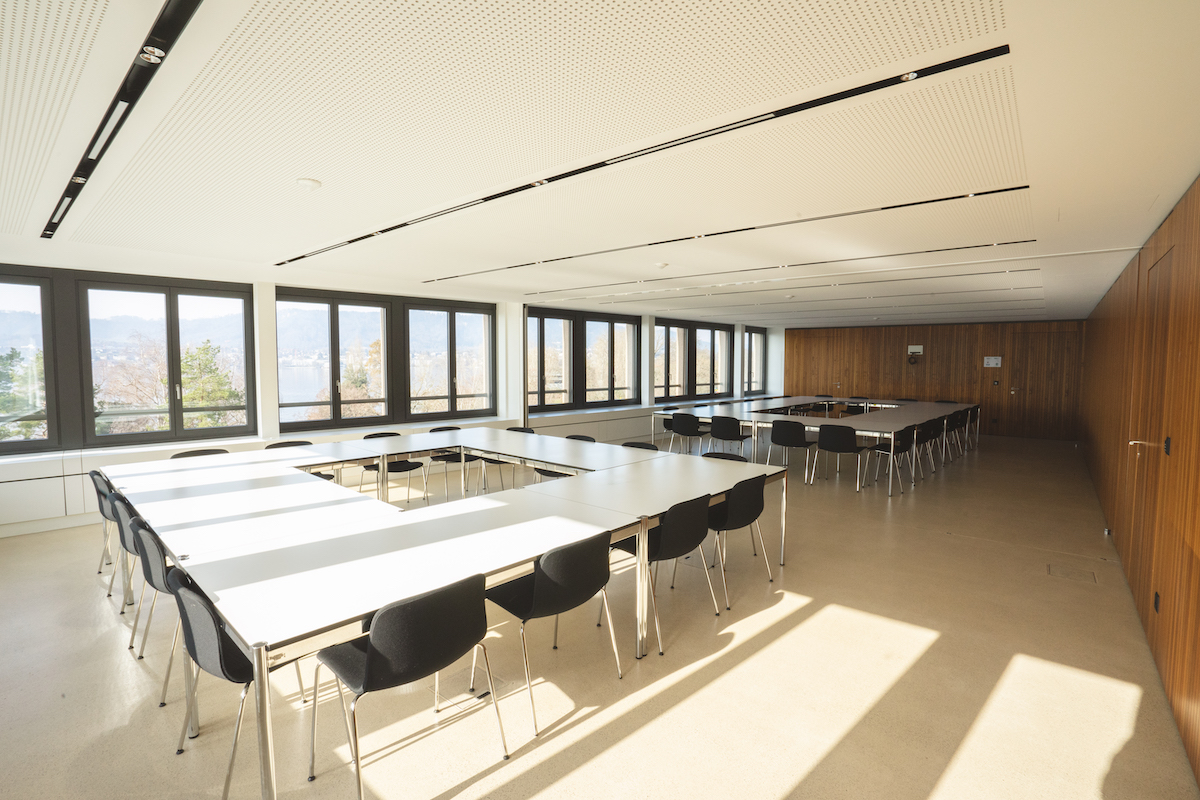 Fifth Floor
Up to 100 people
Perfect place for productive meetings with stunning views of Lake Zurich. The conference room has a kitchenette and four breakout rooms for innovative solutions and goal achievement. Make your meetings memorable.
Package S
Without service personnel
Package M
Without service personnel
Event services
In addition to our beautiful locations, we also provide event services to make sure your event will be a resounding success.
Catering packages
A good event needs good food and drinks: We are happy to share our extensive event experience with you to choose the right catering package and make sure your guests' needs are taken care of.
Marketing & branding
Let us help you spread the word about your event and make it even more memorable. We can support you with marketing materials, branded content for our screens, name tags and much more.
Technical support
Your event should be an opportunity for you to connect with your guests. We can help you with that by taking care of all technical details for you: from live streaming & recording, to setting up headsets and screens, to photos and videography.
On-site operations
Whether you want a friendly face to welcome your guests or just need more hands on deck during the event, we have got you covered.
Marketing | Branding
Starting from